Model OC-2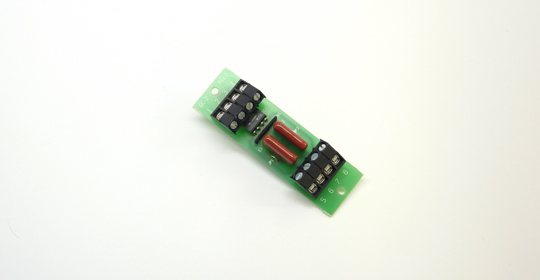 Click image for more views
Features
Dual-channel Optocoupler
The OC-2 Dual-channel Optocoupler consists of a pair of optoisolators with current-limiting resistors. There are optional DC blocking capacitors on the input terminals.
The device is useful for ground isolation, conversion of logic-level voltage or polarity, and telephone ring detection. It is most commonly used to condition input signals for the MBC-1.5 Message Board Controller.
The optoisolator inputs are bipolar so AC inputs are acceptable as well as DC voltage of any polarity. Continuous application of greater than 30 volts DC or RMS AC across the inputs should be avoided.
The OC-2 does not require an external power supply.