Model TAS-1/EX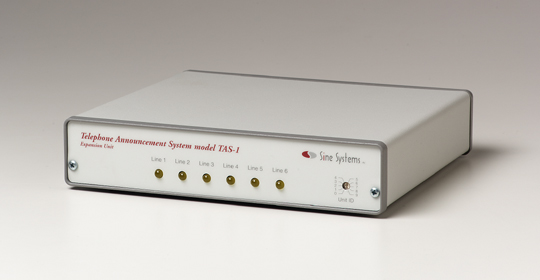 Click image for more views
Features
Expansion Unit for TAS-1
See the TAS-1 product page for complete details.
The TAS-1/EX gives the Telephone Announcement System the ability to use more telephone lines. Each expansion unit increases the system capacity by 6 lines.
Up to 10 expansion units can be added to a single TAS-1. The total system capacity is 62 lines.
Use as many of the available ports as needed. Unused ports will be ignored.