Model TAS-1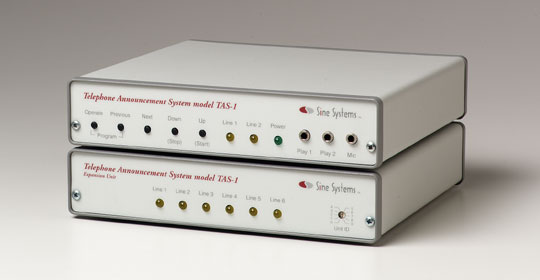 Click image for more views
Demo Time/Temperature Site
Sine Systems has a demo system to give you a better idea of how the TAS-1 works. To hear the TAS-1 in action, call (615) 777-TAS1. We do not update the weather forecast but you can get a current time and temperature reading.
Using the Demo
Call the demo site at (615) 777-TAS1
Listen to the message
Pretty simple, right? Your users will think so too.